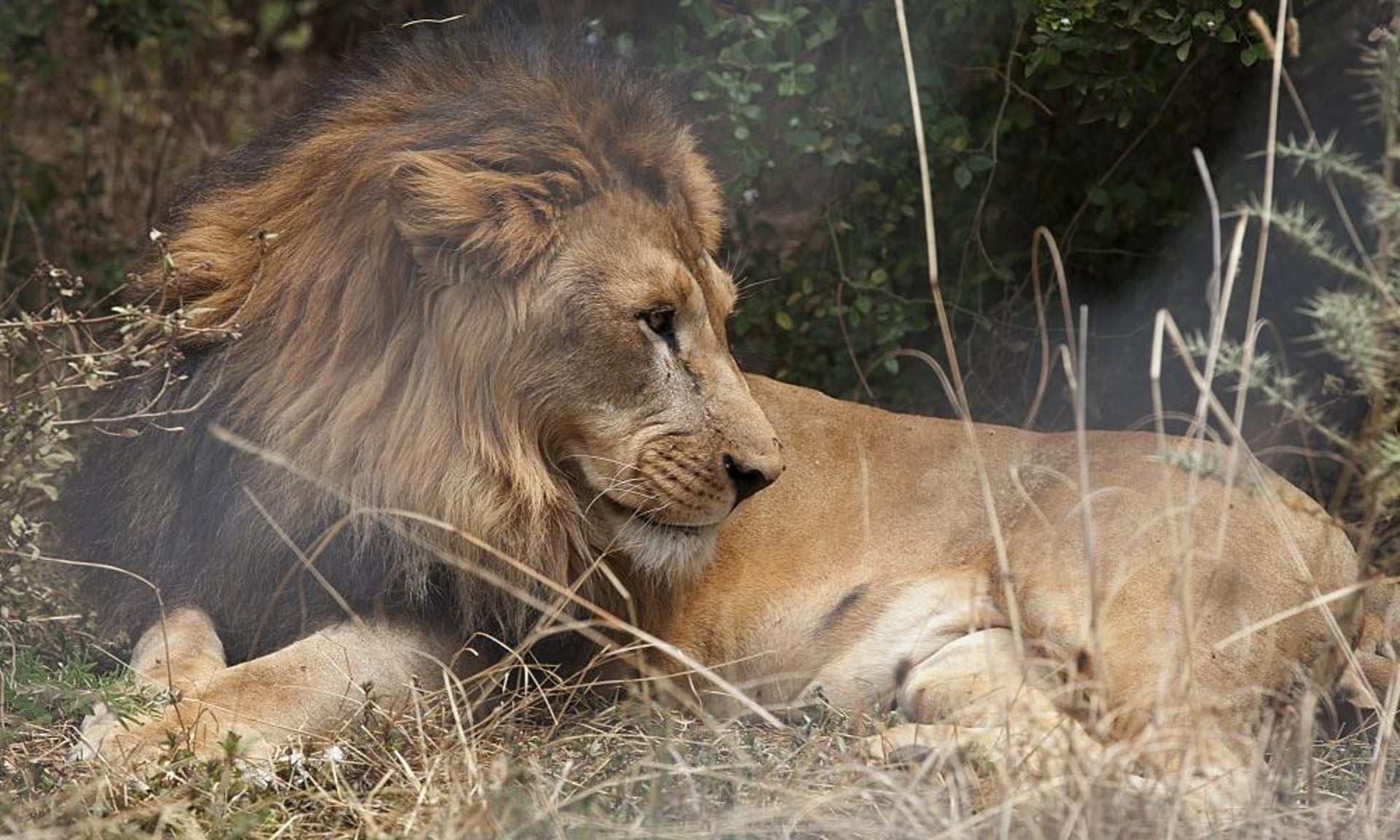 African lion
The
government of Australia
has recently placed a ban on the importing and exporting of hunting "
trophies
" made from
lion
body parts, in an effort to help restrict the organized hunting of
African wildlife
.
Environment minister
Greg Hunt
indicated that he has signed an order to prohibit the import of grisly hunting trophies. The trophies are generally derived from an imitation type of massacre, primarily taking place in
South Africa
, known as
canned hunting
. The lions are raised in
captivity
and placed into enclosures where tourists pay large sums of money for the problematic privilege of killing them with
firearms
or
crossbows
. Minister Hunt, who announced the clampdown at a "global march for lions" at the
Federation Square
in
Melbourne
on Friday, stated that the practice of canned hunting was "barbaric" and "cruel." He further added that
Liberal
MP
Jason Wood
originally introduced the issue with him and that he hoped other countries would ratify similar measurements to help avert the decrease in lion numbers. In the past three years to 2013, hunters from Australia imported bodies or body parts, such as claws and skulls, of 91 lions. The
International Fund for Animal Welfare (IFAW)
stated that there are fewer than 40,000 lions remaining in the wild, with numbers plummeting by almost half in the past 25 years due to
habitat destruction
and
human-lion conflict
. It further added that canned hunting had contributed to this decrease through direct kills and also by distorting the genetic balance of lion populations by selecting large males out of the
gene pool
to be shot. IFAW's regional director
Isabel McCrea
welcomed Minister Hunt's "bold" ban on canned hunting trophies.
This is indeed a bold move Australia has made in an effort to put a stop to the bloodthirsty practice of canned hunting. This brutal and unethical form of hunting has been a big business in South Africa and the
U.S
attracting thousands of tourists who pay large sums of money to shoot captive-raised animals in enclosed areas with no chance of escape. Canned hunting has been severely criticized by not just
animal rights
groups and activists, but also hunting organizations like the
Boone and Crockett Club
and
Pope and Young Club
who argue that the practice eliminates the concept of "
fair chase
." In addition, this barbaric practice of hunting has and continues to distort the genetic balance of animal populations by taking large individuals out of the gene pool to be shot. This is not just seen in the case of lions, but a variety of other animals such as the
scimitar-horned oryx
which is listed as "
extinct in the wild
", the
dama gazelle
and the
addax
, both of which are
critically endangered
and may be on the verge of extinction. As part of its effort to curb any importing or exporting of hunting trophies from lions, Australia has stated that anyone found guilty of
wildlife trade crimes
should be sentenced to ten years in prison and be fined $170,000 (individuals) and $850,000 (corporations). Countries like the U.S,
New Zealand
, the
European Union
, and others, including South Africa, should follow Australia's example in tackling this cruel and barbaric practice of hunting. Furthermore, the battle against canned hunting should be further enhanced by identifying and targeting potential facilities that offer such services to tourists and other clientele, closing them down, and prosecuting the operators in charge of them. The victims of this form of cruelty should be transported to facilities run by rescue organizations to be properly cared for and hopefully set to be released into the wild.
View article here