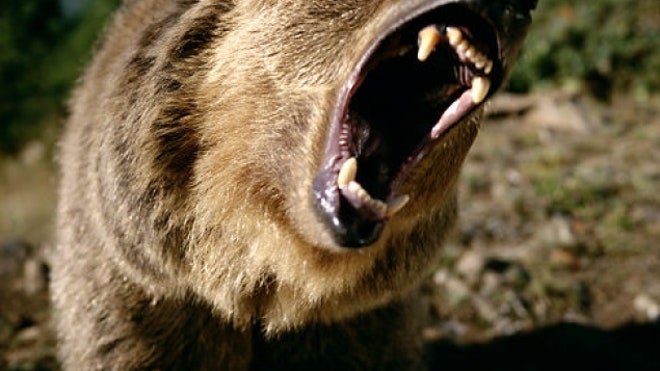 Grizzly bear
It has been recently reported that the
governor
of
Wyoming
wants the federal authorities to remove
grizzly bears
as
endangered species
, in order to open the door for
hunting
opportunities in the future. Wyoming Governor Matt Mead recently wrote to
Ken Salazar
, secretary of the
Department of Interior
, asking to withdraw federal protection of the bears under the
Endangered Species Act
. The letter, which was written on May 24th and is being reviewed by Salazar's office, said grizzly bears have "unquestionably recovered within the
Yellowstone Ecosystem
." Steve Farrell, Governor Mead's policy adviser, agreed that managed hunts may be required to keep the population under control. However, Mr. Farrell claimed that the effort to strip the bears of their status as endangered species is not entirely "driven by this need to hunt them." Since 2007, grizzly bears were removed from the
Endangered Species List
but were placed back in 2009 after a
conservation group
took legal action. Some of these groups stated that the species has not bounced back enough and faces a threat in which its main food source, the seeds from the
whitebark pine tree
, is becoming scarce due to a tree infection. One such group is the
Greater Yellowstone Coalition
, whose spokesperson Jeff Welsch stated that scientists needed more time to understand why Greater Yellowstone's grizzly populations are leveling off and to further study the
hypotheses
of the demise in whitebark pine trees.
Whitebark pine trees
In the last two years, the famed
Yellowstone National Park
had suffered four fatal attacks by grizzly bears. According to Chris Servheen, a grizzly bear recovery coordinator for the
U.S Fish and Wildlife Service
, the rebounding population which is estimated to be at least 600 in the area, partially explains the rise in fatal attacks. While there has not been any finalization of removing the bears off the list, some groups are already advocating the hunting of the animals. One of them is the
Wyoming Sportsmen for Fish & Wildlife
, whose executive director Bob Wharff stated that the hunting of grizzly bears would "maintain the overall health of the population." Another is the
National Wildlife Federation
(NWF), which believes that the goals with respect to population have been met through the
federal recovery plan
. However, some wildlife conservation activists still insist that the bears need protection from hunters until scientists more accurately study the effect of disease-causing whitebark pine trees could have on the population.
Grizzly bear
My opinion is that the public should maintain contact with the scientists studying the whitebark pine trees, whose seeds are said to be the major food source for the grizzly bears. It is said that these trees need protection before they become extinct, and this is something I believe is crucial for not just the bears but also the entire Yellowstone
ecosystem
. In addition to that, I also believe that the state of Wyoming should try to identify
corridors
which the grizzly bears use when dispersing beyond the borders of Yellowstone National Park before proposing an open hunting season for them. Furthermore, while the grizzly bear population appears to be improving in terms of population growth, further up north in
Alberta, Canada
it is a completely different. There, the grizzly bear population has been fluctuating dramatically with recent deaths of five bears. One possible technique I suggest is that the
U.S
could
reintroduce
its grizzly bears to
Alberta
in order to help revive the population. This can also help in maintaining the health of the grizzly population in the U.S, especially in the case of "problematic" bears which are normally killed off by wildlife officials. I personally believe that U.S and
Canada
should join forces together, in order to help each other with respect to their local grizzly bear populations.
View article here